Special advisor
Taizo Son
Special Advisor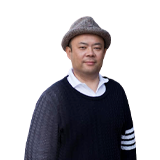 Taizo Son
Special Advisor
Taizo Son joined Golden Equator as Group Special Advisor in 2017.
Taizo is an experienced serial entrepreneur, investor and startup enthusiast. He has successfully created many startups in the areas of games, media, and other mobile-related technologies and services including Mistletoe, VIVITA, and GungHo Online Entertainment.
Now, he is energetically working to build the startup ecosystem for social good in Asia.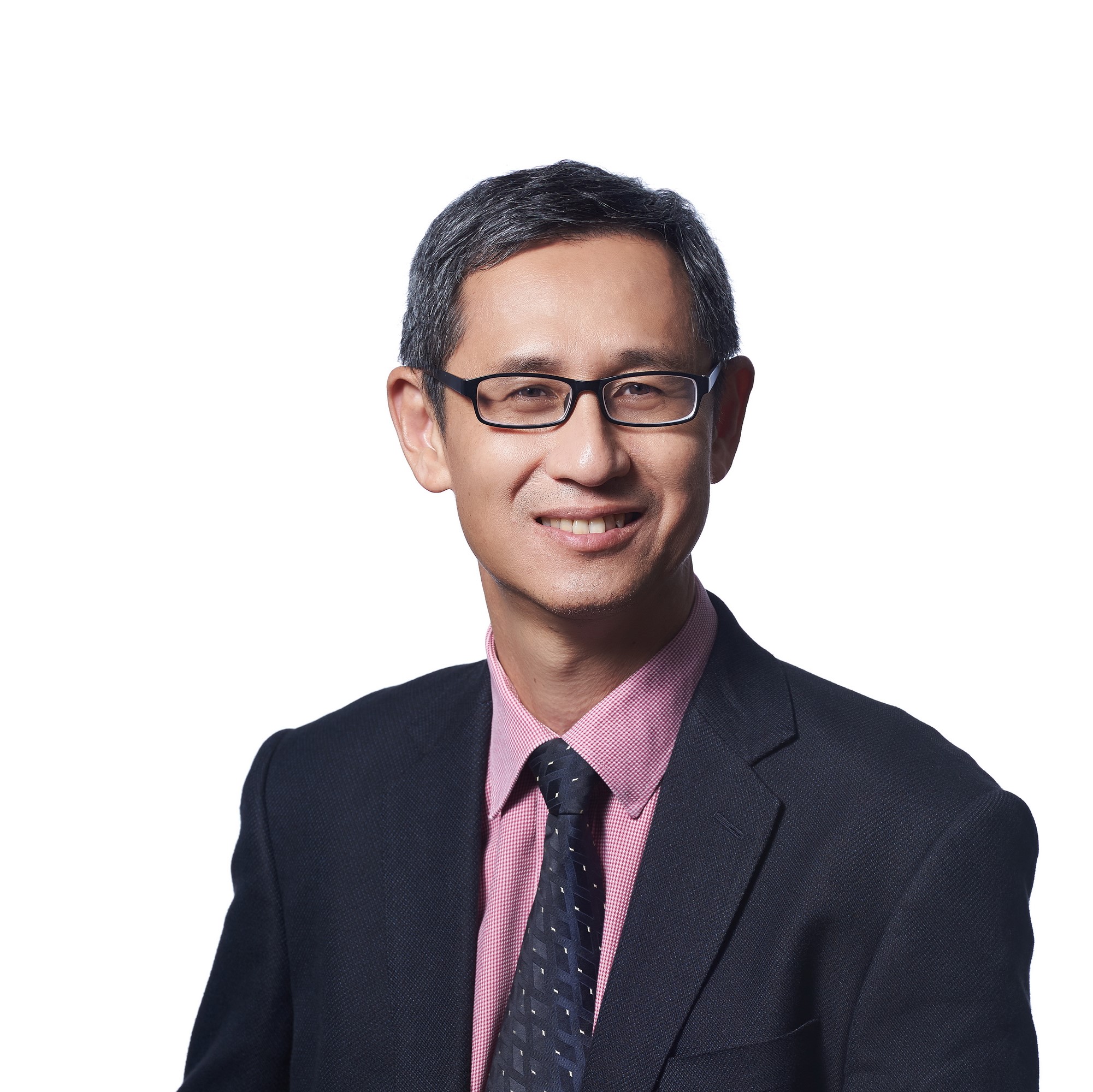 Stephen Chong
Apart from being a Portfolio Mentor to Golden Equator, Stephen Chong is active in private equity investments and holds directorships in several Singapore and Asia-based companies. He has over 20 years of experience setting-up, managing and re-structuring companies in the manufacturing, technology and services sectors. He has been based in China, HK, Vietnam, Hungary and Australia and is thus familiar operating in diverse, cross-cultural environments.
His past appointments include establishing and managing operations abroad for multi-national and local companies including Singapore Technologies, JIT Electronics, Flextronics and Hyflux. Stephen was also Executive Director at Raffles Education Corporation Ltd., the largest for-profit education provider in the Asia-Pacific listed on the Singapore Stock Exchange where he was responsible for the Group's Corporate Finance, Enterprise Risk Management and IT functions, M&A activities, new start-ups, the restructuring of unprofitable entities and all ex-China operations.
He is also on the Board of several SMEs and has been helping such companies grow by providing M&A expertise, access to debt & equity financing, and when required, appropriate advice & support in managing team development.
Stephen holds a BE (Civil) from the Royal Military College (UNSW), Australia. He is also a graduate of the Royal Military College of Science (Shrivenham), UK, has a GDFM from the Singapore Institute of Management and an M.Sc (Finance) from City University of New York.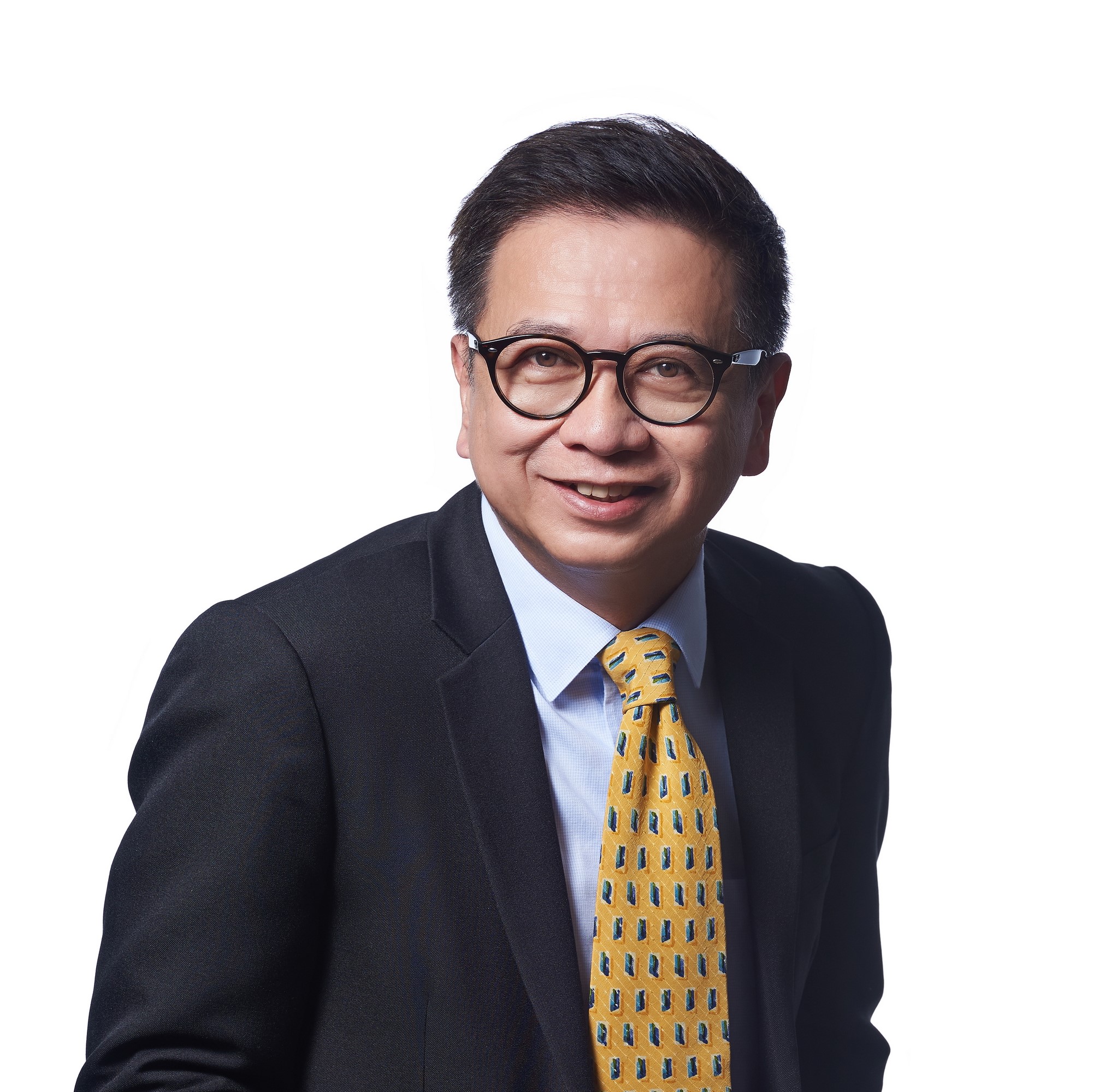 Dr Thomas Choong
Dr Thomas Choong is a portfolio Mentor to Golden Equator. Known for his particular expertise in the technology sphere, he is also an angel investor, business advisor and a partner of several firms in Singapore.
Operating under Waylion Advisory & Consulting, which he started in 2008, Thomas has helped numerous firms with funding, strategic marketing, business advisory, development and consulting projects. Some of these firms include Brandtology (now renamed iSentia Brandtology), TAC Financial (Thierry Apoteker Consulting from France), Elipva Ltd, Ohanae Inc, Kidotech, ArrowCrest Technologies as well as the Singapore Sports Hub amongst others. Prior to this, from 2000 to 2007, he started and ran several tech startups in Asia with investments from ST Telemedia and the Lippo Group. Thomas also served on the board of M Dream Inworld, a HK stock exchange listed company with a focus on online gaming for the Chinese market.
Adding to his diversity of interests, in 2005, he co-founded Xi Yan, the first contemporary Chinese private dining restaurant in Singapore and ASEAN that has since continued to win numerous awards each year with an international following. In 2014, Xi Yan Singapore extended its investment into Xi Yan Penthouse HK and Xi Yan Shaw- a modern Chinese bistro. In 2008, Thomas was a seed investor of Brandtology, helping in the development of its business. The company was acquired in 2011 by an Australian Media conglomerate with the company being renamed to iSentia and a successful IPO in 2014.
Prior to becoming an entrepreneur, Thomas was particularly known for his pioneering efforts in developing businesses and markets in the emerging technological sphere. From 1984 to 1999, he held various senior management positions with Sun Microsystems-iPlanet (a Sun Microsystems Inc and AOL/Netscape Alliance), IBM in ASEAN, Convex Computer and Apollo Computer in the Asia Pacific.
Thomas also served as an adjunct professor with the National University of Singapore (Engineering faculty) from 1997 to 2000. He served on the judging panel for [email protected] – a business plan competition organised by NUS – from 2003 until 2013. In 2010/2011, he was a member of the Executive Global Network and chaired the EGN Young Leaders Network group. Thomas has served as a board member of the Make-A-Wish Foundation (a charity that supports children with life threatening illnesses) and currently is a board member of the YMCA (where he also chaired the YMCA Charity Golf from 2010 to 2013 and co-chaired the Education Committee since 2013).
Thomas graduated from the University of Bath with a BSc Engineering (First Class Honours) and a Ph.D. under the UK Science and Engineering Research Council scholarship. He lived in the UK for more than 8 years and worked at Ford Motor Company as a control systems analyst after his graduation. To date, he has published and contributed to more than 40 conferences papers and articles.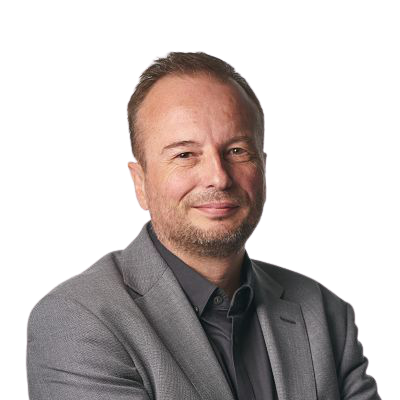 Olivier Crespin
Olivier Crespin is a Portfolio Mentor at the Golden Equator Group. He is a digital professional with decades of varied business and operational positions in the financial industry across Europe, Latin America, Asia and North America.
Olivier is the recently appointed CEO of a new fully digital universal bank being established in the UAE by a strong group of shareholders.
From 2014 to mid-2017, Olivier was the Group Head of Digital Bank at DBS, where he set the strategy for and implemented DBS's digital banking program. During his tenure in the role, DBS was awarded the World's Best Digital Bank by finance magazine Euromoney at its annual awards for excellence – this was the first time an Asian Bank won a global award in any of the Euromoney existing categories.
In April 2016, under Olivier's leadership, DBS launched Digibank in India, which has since grown its customer base from zero to over 2 million in less than two years.
In the years immediately prior to taking on the Group Head of Digital Bank role at DBS, Olivier was the Bank's Chief Data Officer and COO for the Retail and Wealth businesses at DBS, while taking charge of the organisation as Group Head, he also managed the launch of DBS's Singapore retail and wealth digital platforms.
Olivier is also the outgoing Chief Fintech Officer at CIMB Bank, which he joined in June 2017, reporting to the CEO, with the remit to build CIMB's digital banking strategy and capabilities, as well as lead the bank's fintech engagement and partnerships.
Outside of Olivier's day jobs, he has also partnered in a number of entrepreneurial endeavours, including launching in his own capacity of a financial education site (asia.finance), which reached over 30,000 daily viewers within days after its launch.
Prior to joining DBS, Olivier was Citigroup's Global Head of Operations for Private Banking. Concurrently, in that global role, he was International Head of Smith Barney's Operations. During his career, Olivier has held different business and operational positions across Europe, Latin America, Asia and North America with Citigroup.
Olivier is well versed in English, French and Spanish and has wide international exposure. He was appointed a Fellow of the Institute of Banking and Finance (IBF) in 2016. Olivier is also on the list of Asian Banker Leading Practitioners.
Olivier has a Master's Degree in Law from University of Metz (France).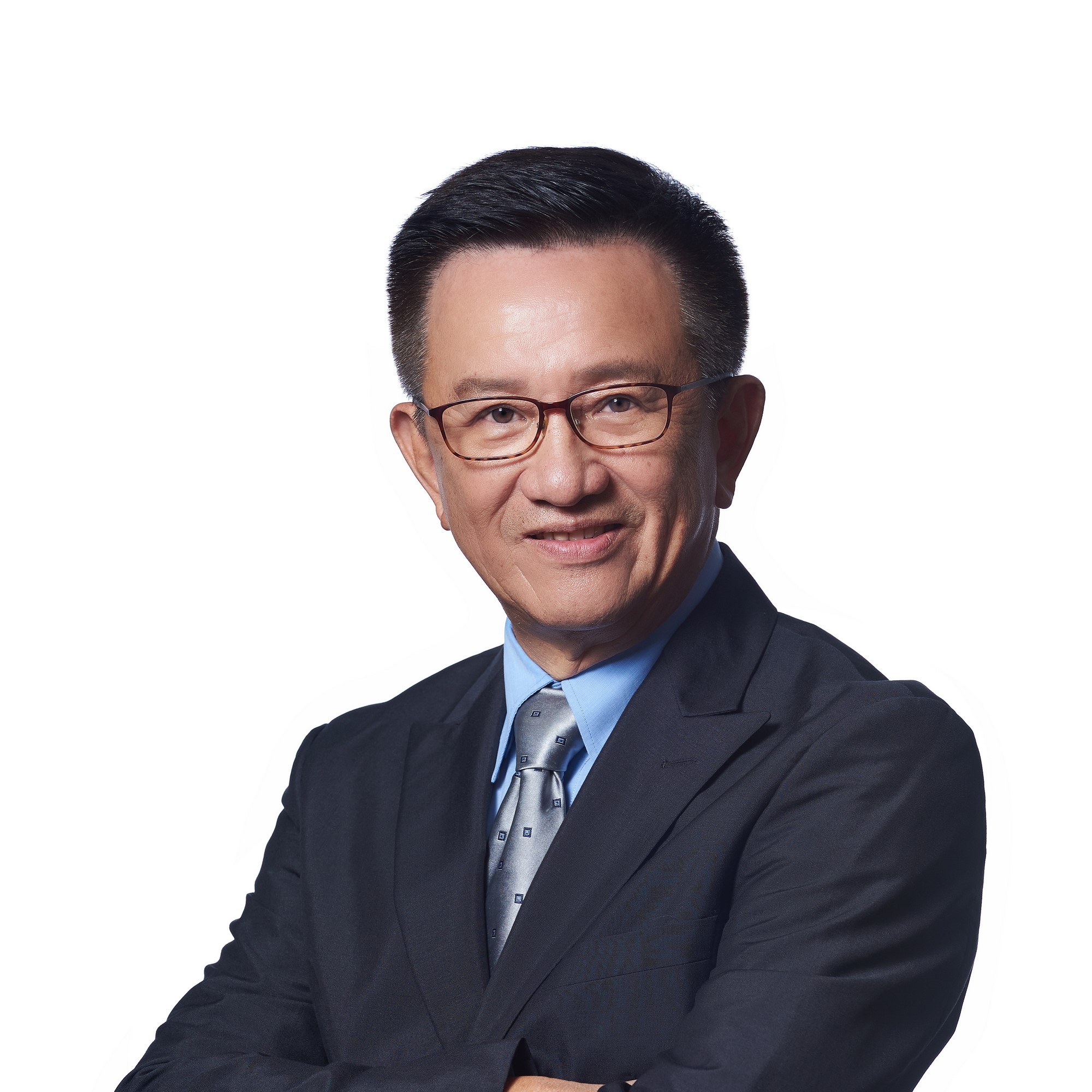 Ho Tian Lam
Ho Tian Lam is a Portfolio Mentor at Golden Equator. He is a leading property consultant in Singapore with over 35 years of experience in the real estate industry.
Unrivalled in the Singapore property scene, Tian Lam has an impressive track record in residential development consultancy and marketing, not to mention auction and valuation of all types of properties. Tian Lam has been a licensed auctioneer since 1987. He has held key management positions, holding responsibilities for a range of portfolios including valuation, industrial and residential sales, investment sales and auction and is pivotal in the establishment of major investment deals.
Tian Lam holds the position of Chief Executive Officer of DTZ Tie Leung (SEA) Pte. Ltd., and is a member of the Council for Estate Agencies (CEA).
Tian Lam is a Fellow of both the Royal Institute of Chartered Surveyors (UK) and the Singapore Institute of Surveyors and Valuers.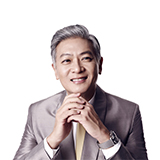 Dick Lee
One of the few Singaporeans who has far surpassed celebrity status, Dick Lee has evolved into a household name both within the country as well as throughout the region. A singer, songwriter, performer, composer and successful entrepreneur, his natural flair, creative talent and enigmatic personality has seen him gain national icon status over the past several decades.
From his self-composed first album, Life Story, in 1974 to Singapore's SG50 signature song Our Singapore, Dick's talent has been woven through the very fabric of the country's past and present. His contribution of Home in 1997, sung and unofficially tagged by many as our national song to this very day, is testament to his talent that has stood the test of time. His musical output in Asia includes 27 solo albums and 18 musicals, besides many hit songs written for Asian stars like Jackie Cheung, Andy Lau, Sandy Lam, Anita Mui, Miyazawa of the Boom as well as Singapore's very own Stephanie Sun, highlighting his span of influence and exposure throughout the region.
Dick has also proved to be highly successful on the entrepreneurial front. From 1982 to 1990, he ran his own events company Runway Productions, which specialised in fashion and tourism events. He co-founded talent management company Music & Movement and also had a hand in the creation of Boom Boom Room, a successful cabaret, which launched the career of popular comedian Kumar. In his capacity as Creative Director he has led events like the National Day Parade and Christmas Light Up.
Among his extensive and exhaustive list of accolades and recognitions, Dick received Singapore's highest cultural award in 2004, the Cultural Medallion. In 2013, he was conferred the honour of being named a Steinway Artist by the world-renowned piano company Steinway & Sons. He was the first Asian artiste in the pop genre to be bestowed the title.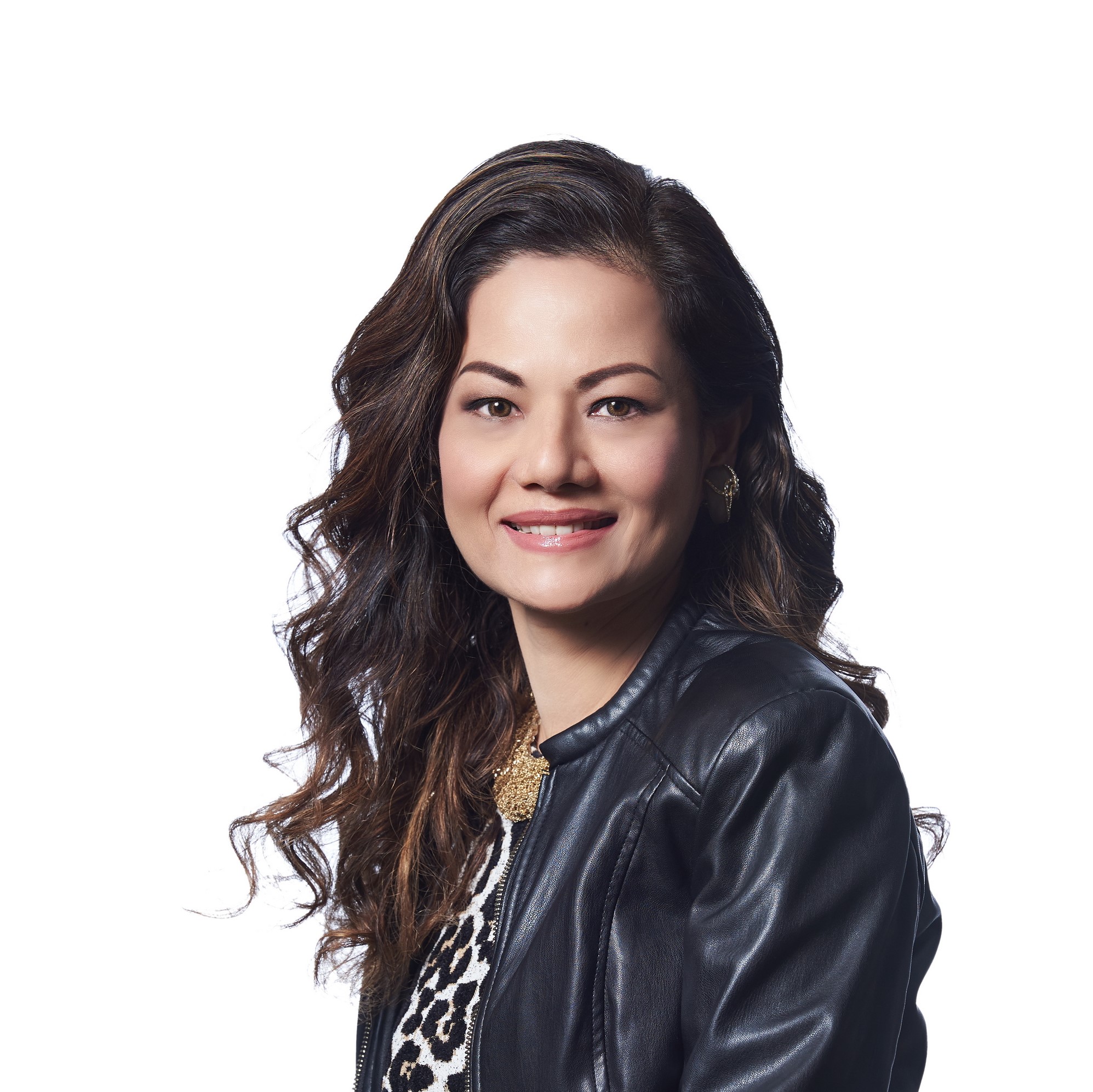 Suguna Madhavan
Suguna Madhavan is a respected global business and brand architect with a successful track record for charting new enterprise across diverse industries. She has over 25 years of strategic new product concept, market development and commercial operational experience spanning early stage start-ups to full commercial businesses.
Suguna is Founder/Director of Firesong Initiatives Pte Ltd, a specialised business and management consultancy she founded in 2005, with a focus on innovation and startup development from incubation to commercial launch and strategic growth. Through Firesong Initiatives and via highly selective mentorship and advisory board roles, Suguna works symbiotically with both individuals/founders as well as companies and has been strategically involved in a number of exceptional new concepts and businesses across different market segments spanning luxury, audio, mobile technology, and the digital space.
Since 2012, Suguna has collaborated with her long-time associate Frank Nuovo of DesignStudioNuovo (DSN), Los Angeles, in the strategic commercial development of a suite of cutting-edge new concepts, including the development of DatZing a mobile locational discovery application. She is currently engaged as Global Strategy Advisor to DSN, a design & concept incubator.
Between 2007 to December 2011, seconded as President, APAC & Middle East and dual-hatting as Global Chief Marketing Officer, Suguna played an instrumental role from inception in Steinway Lyngdorf, an innovative audio start-up which launched the world's first fully digital luxury sound system. In parallel, in 2009, she was Asian Ambassador and Global Advisor to the Chief Executive Officer of the newly formed company Faberge Services Ltd, which expanded the revered Faberge heritage into exquisite contemporary jewelry for connoisseurs.
In 1999, as a key member of the global founding team of Vertu, the world's first luxury mobile phone, she led the initial global brand development towards funding and played a strategic role in the global commercial development. She also spearheaded Vertu's business operations across the Asia Pacific region from incubation through to full commercial operations until 2003 when she embarked on a sabbatical.
As Regional Director, Communications for Nokia Asia Pacific, she spearheaded the development of teams, processes and programmes across 12 markets from 1996 to 2000, and was credited for being part of the core team that contributed to the development of Nokia into the World's number one cellular brand in terms of brand equity and market share. Prior to 1996, Suguna held several roles in strategic marketing and business consulting, sales, and the academic sector.
In the last decade, Suguna has been actively involved in charitable initiatives including the support of the arts and community services. She served as Board Director for Singapore Repertory Theatre, a leading English Theatre company, over 2 terms from 2010 to February 2016, has worked with Beautiful People, a volunteer community group that mentors young girls on probation through life-transitions and helps re-integrate them into society. Always one to support a good cause, her fundraising efforts include serving as a committee member for British Theater Playhouse's 2016 Art for Charity fundraiser, benefiting the International Committee for the Red Cross.
A yoga practitioner for 30 years, she professes a long-standing love for the Scottish highlands and single-malt whiskies. She counts hill-walking, writing prose and poetry, reading, and the enjoyment of the arts amongst her hobbies. Along the way, she picked up a Bachelor of Arts (National University of Singapore), a post Graduate Diploma in Teaching, a Master of Science, International Marketing (University of Strathclyde, UK), and completed the Advanced Management Program (AMP) at INSEAD, Fontainebleau.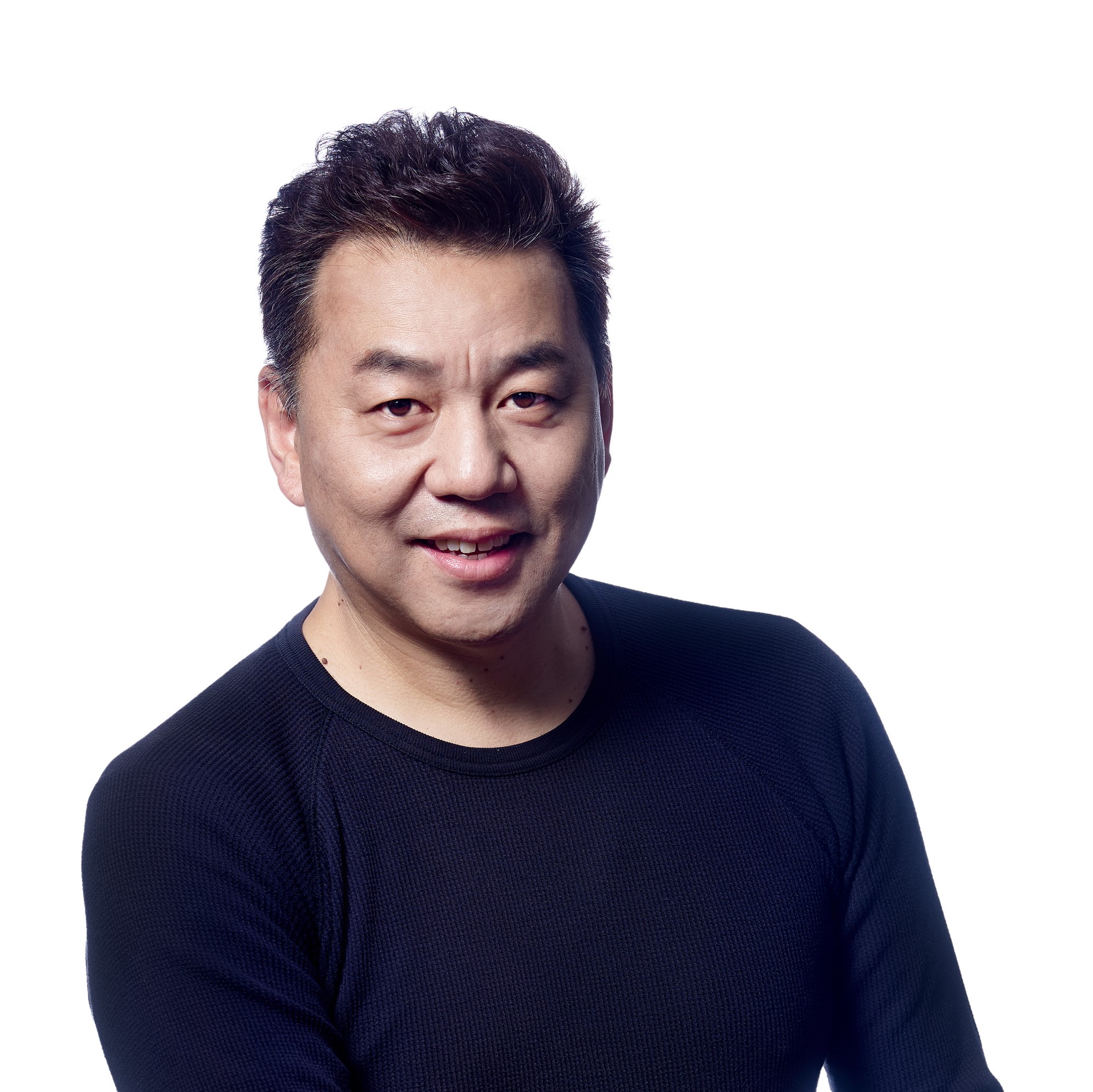 Atsushi Taira
Atsushi Taira joined Golden Equator in 2017 as Portfolio Mentor. He is currently Chief Growth Officer of Mistletoe, an ecosystem-driven venture firm that turns entrepreneurial challenges into world impacts.
From 2011 to 2016, Atsushi was the Chief Executive Officer of Bharti Softbank Holdings in New Delhi, a joint venture between Bharti Enterprises Limited and Softbank Group Corp with active participation in the mobile internet ecosystem. He was also a member of the Board for InMobi and Hike Messenger for 4 years, while concurrently holding the positions of Chief Planning and Optimisation officer in Brightstar Corp and Chief Strategy Officer in SB Product Group, both under the Softbank Group.
Prior to that, Atsushi was a Chief Executive Officer at My Space Japan from 2008 to 2012 and CMO at Yahoo! Japan from 2003 to 2007, both companies subsidiaries of the Softbank Group.
Atsushi's decorated portfolio also saw him fill the position of Director of Marketing to Richemont Japan for almost 3 years. He managed the marketing and product strategies for multiple luxury brands such as Piaget and Panerai, to name a few. His experience across his prestigious positions at various establishments makes him an invaluable addition to our board of Portfolio Mentors.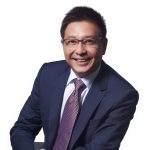 Patrick Tan
Patrick Tan is a Portfolio Mentor to Golden Equator. He is also a business development consultant and representative of several international firms, with a successful career spanning nearly four decades.
Patrick is currently responsible for the managing and running of PEL Pte. Ltd., a wholesale trading company incorporated in 1994, specialising in the direct sourcing and sale of Tahitian Pearls. A natural at maintaining customer relationships, he has developed a wide network of business contacts and customers during his time in the fine jewellery industry, proving to be an invaluable member of any organisation he joins.
With experience in the direct sourcing and sale of Tahitian Pearls to customers, he was a representative of Okuda Pearls from 1988-2008, also running a business in the wholesale pearl manufacturing space.
Patrick now focuses more on bespoke sourcing of rare and valuable Tahitian Pearls for his valued customers.
Prior to his pearl business, Patrick was involved in the fire-fighting and security systems business. He was the director of Fire Safety Consultations from 1976 – 1988 and oversaw the full-scale design, supply and installation, testing and commission work related to it.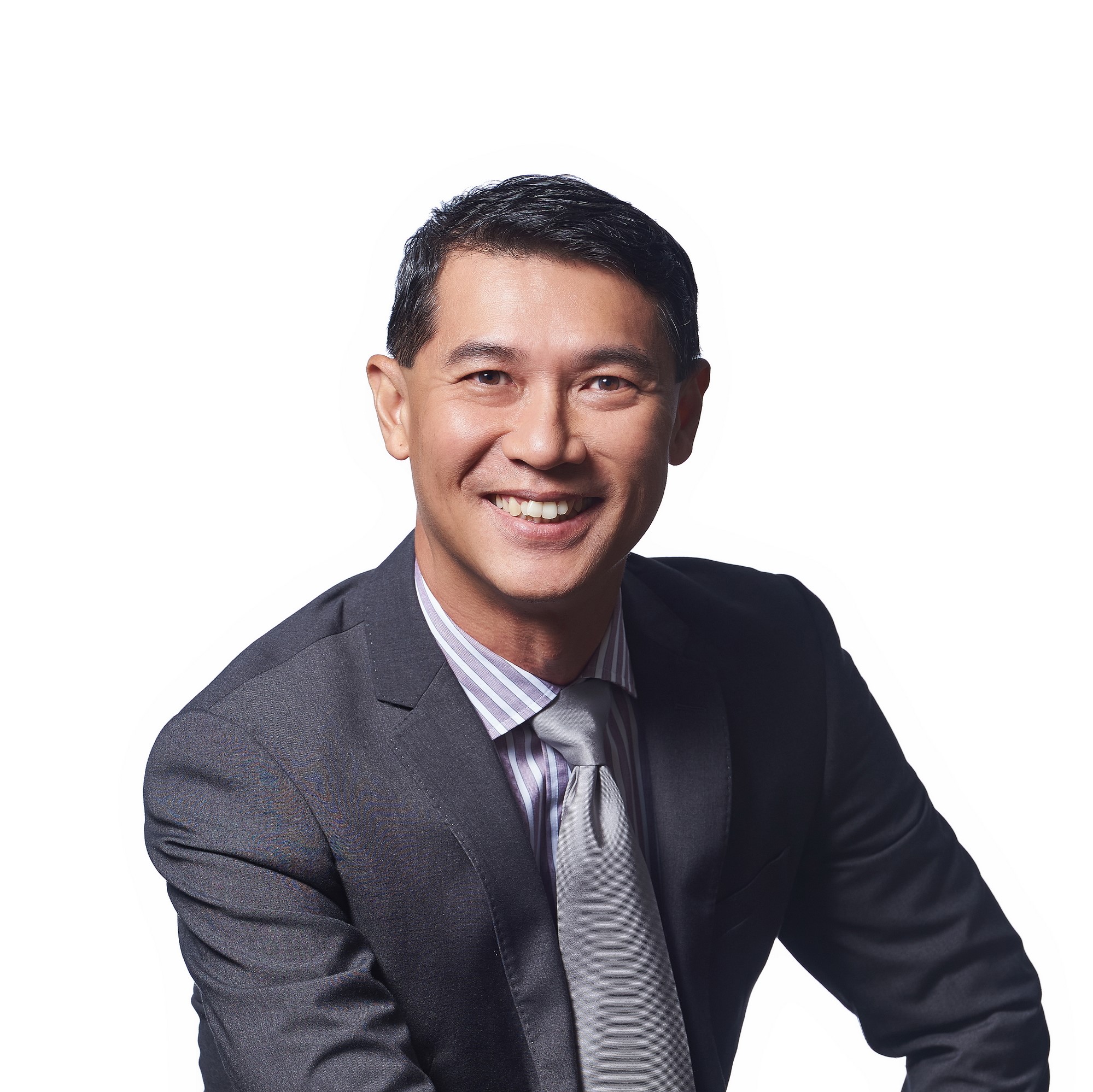 Kelvin Tan
Kelvin Tan is a Portfolio Mentor to Golden Equator. With his particular expertise in investments into Portfolio Companies, he is also currently the Managing Director of GBE Holdings Pte Ltd, a private investment vehicle with a focus on Asia, based in Singapore. Prior to this, Kelvin held senior management positions with companies such as AETOS Security Management Pte Ltd, PSA International Ltd, and Temasek Holdings Pte Ltd.
Kelvin is a member of the Singapore Institute of Directors and the Institute of Singapore Chartered Accountants of Singapore. Mr. Tan also sits on the Board of several private and public listed companies such as Viking Offshore, Marine Limited and IreitGlobal.
Kelvin was a Local Merit Scholar (Police Service) and graduated with a Bachelor of Accountancy (First Class Honours) from the National University of Singapore. He also holds a Master of Business Administration degree from the same university and attended the Programme for Management Development at the Harvard Business School.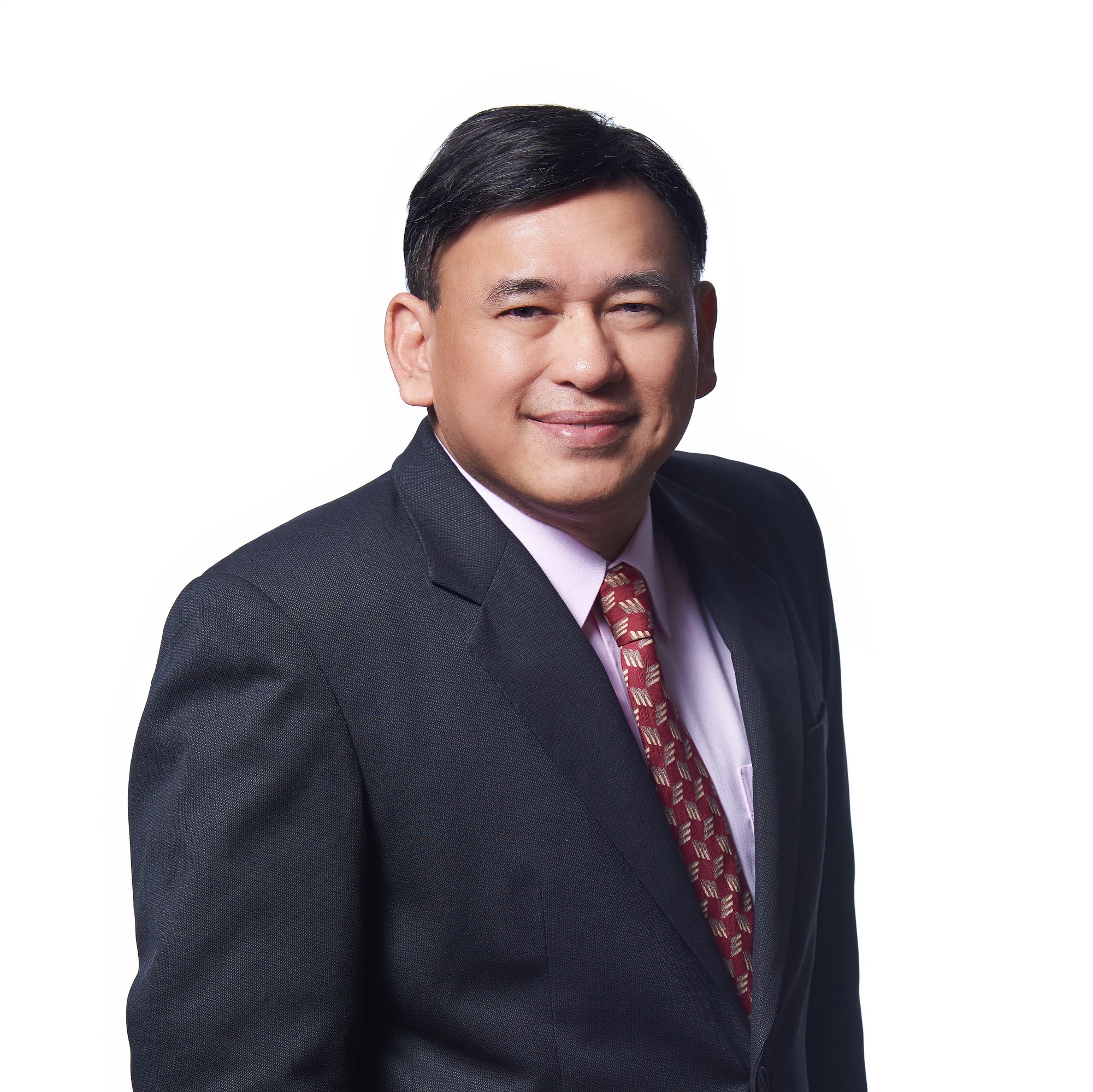 Ivan Tham
Ivan Tham is a Portfolio Mentor at Golden Equator, with close to 30 years of experience in the investment advisory and fund management sectors.
Prior to joining Golden Equator, Ivan was the Head of Funds Management at Kuwait Finance House in Singapore. Besides managing the company's funds and business development, he also set up fund management operations that included a risk and compliance as well as processes manual.
Ivan was also a Senior Fund Manager for City of London Investment Group PLC, a firm specialising in fund of funds investment strategies, where he managed emerging markets closed-end funds and developed and managed new equity funds. He was also in charge of business development that included marketing to existing and potential clients as well as advisors.
As the Executive Director and Chief Investment Officer of Hong Leong Group Asset Management, Ivan was in charge of reshaping, restructuring, development, branding, marketing, strategy and management of the assets and funds of the corporation.
The head of Investment Advisory at the Private Banking branch of OCBC Singapore, Ivan organised the division's marketing, setting up of Clients' Risk Profiles and Asset Allocation Models as well as the introduction and selection of 3rd party products. He was also successful in raising the revenues of the branch four-fold.
Holding the title of Vice President of the Bankers Trust Fund Management in Sydney, Australia as well as Singapore for four consecutive years, Ivan was a member of the team whose International Equity Fund was rated the top foreign stock fund and awarded a 5 stars rating by Morningstar (a rating agency in the US) for 5 years, a testament to his skills in bottom-up investing indexation.
Ivan also held the role of Senior Fund Manager at Rothschild Asset Management, where he managed the Group's (including funds from the Rothschild offices in United States, United Kingdom, Switzerland, Germany, Australia, France, Hong Kong, Japan and Singapore) equity, cash and fixed income investments in Southeast Asia.
With his extensive experience in the managing of institutional finances for both the public and private equity sectors, Ivan understands business processes and is extremely apt at analysing companies and making sound investment calls. His sense of responsibility towards the trust placed in him by investors has been paramount to his success.
Over the span of his illustrious career, Ivan has gathered valuable experience in the finance industry across the sectors of investing with strict adherence to Islamic principles and structures, options, fixed income, warrants, bonds as well as private equity. He has also displayed his proven ability to adopt different styles of investing across various asset classes, using both top-down as well as bottom-up approaches.
Ivan has also been invited to participate in interviews with both leading newspapers as well as other media agencies, a testament to his standing in the industry.
Ivan received his Master of Business Administration (Finance and International Business) from University of Illinois at Urbana-Champaign, Illinois, USA.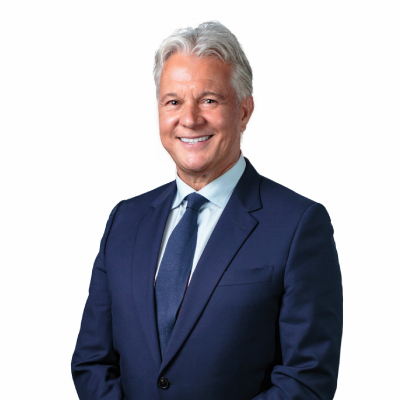 Christopher Wilson
Christopher Wilson is Portfolio Mentor and Philanthropy Ambassador at Golden Equator.
As a social entrepreneur, philanthropy advocate, and finance professional with more than 30 years of experience in banking, consulting, asset management, and technology, Christopher is highly regarded as a thought leader by his industry peers. He has been named one of Forbes Asia's Heroes of Philanthropy and has been honoured with The Peak Magazine Game Changers Philanthropy Award and Tatler's Annual Philanthropy Award.
Christopher co-founded Water and Healthcare Foundation in 2008, an NGO to improve the lives and conditions of rural communities in Cambodia with a focus on the well-being of women and children. In collaboration with KK Women's and Children's Hospital and Mount Alvernia Hospital, the foundation delivers clean water to schools and runs medical training programmes.
Christopher balances his time between running Water and Healthcare Foundation, a technology advisory business (Kai Capital Partners), and an advisory role with Virtuosos (Virtuózok), a Hungary-developed talent programme for children.
Hailing from England, Christopher started the first decade of his career with the British Army serving in Germany, the UK, Belfast, and the Sultanate of Oman. Today a Singapore national, Christopher has held senior roles in fund management and private banking in Singapore and Hong Kong.