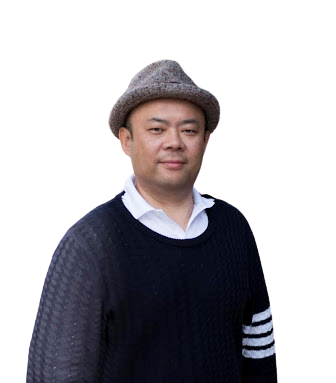 孙泰藏先生
特别顾问
Mr. Taizo Son joins Golden Equator as a special advisor to the group. Mr. Son is the Founder of Mistletoe, Inc., the collective impact collective that facilitates the growth of startups and venture companies in the United States, Japan, India and Southeast Asia. As a serial entrepreneur, Mr. Son has extensive experience in investing and incubating IT driven venture companies in Asia. Mr. Son also serves as board member and advisor to various global IT companies. Prior to Mistletoe, Mr. Taizo founded MOVIDA JAPAN in 2009 with the vision to create a Silicon Valley-like venture ecosystem in East Asia by the year 2030. In 2002, he founded Gungho Online, one of the most successful online gaming companies in Japan. The firm went through an IPO in 2005. Mr. Son strongly believes that by nurturing entrepreneurs, the world can be transformed into a better place for future generations.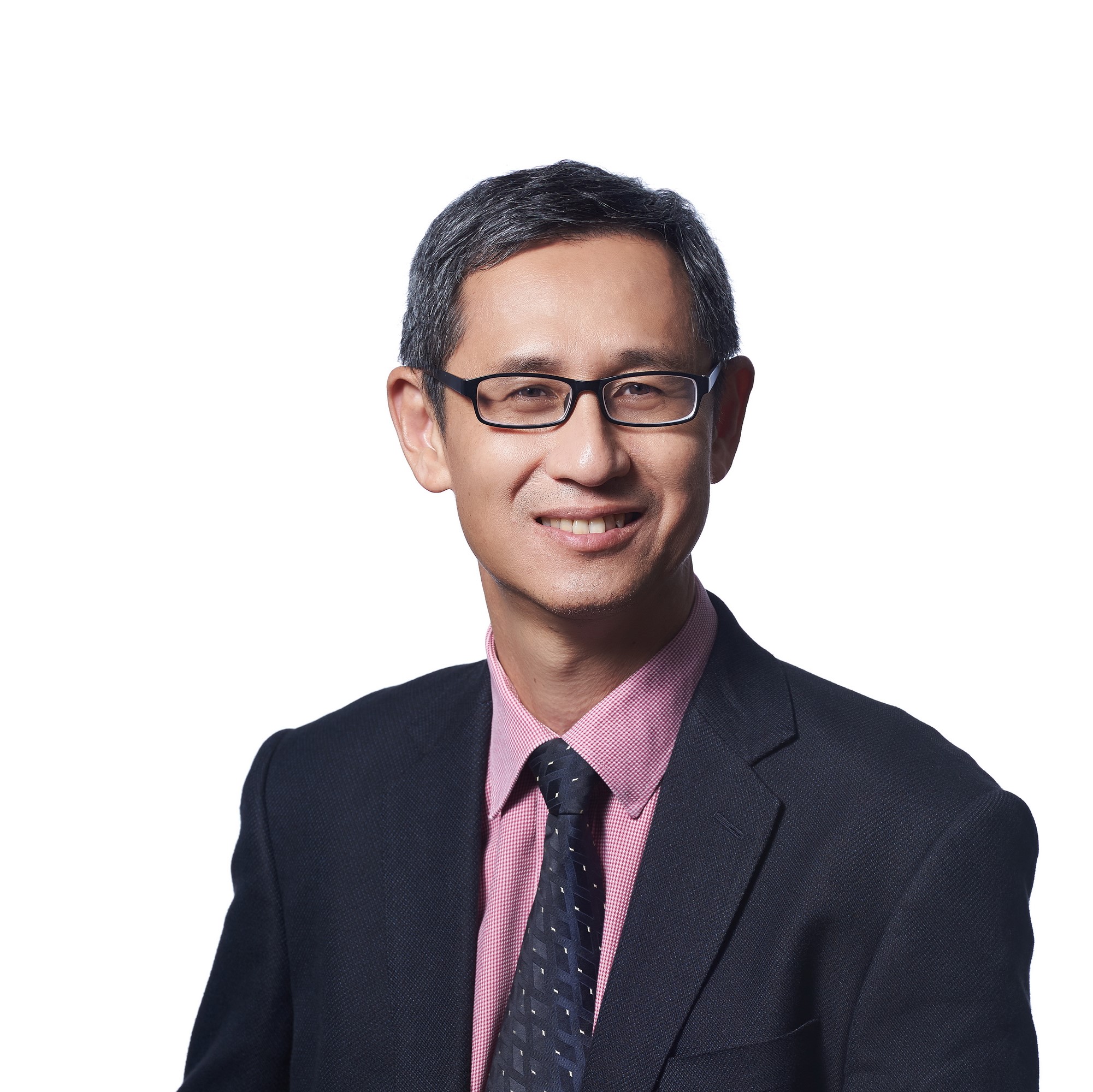 Stephen Chong先生
除担任金道集团的投资组合指导员外,也积极参与私募股权投资,并在数家新加坡及亚洲企业内担任董事职务。 在制造、科技和服务行业建设、管理、重组企业相关经验超过20年。 曾先后常驻中国内地、香港、越南、匈牙利、澳大利亚,因此十分熟悉多元跨文化市场环境下的业务运作。
任职经历还包括为Singapore Technologies、JIT Electronics、Flextronics、Hyflux等多家跨国企业和本地企业建立和管理海外业务的运营。 另曾任已在新加坡证券交易所上市的亚太地区最大营利性教育提供商莱佛士教育的执行董事,负责集团的企业融资、企业风险管理和IT职能、并购活动、新设业务、未营利实体的重组以及所有的非中国地区业务。
现同时兼任数家中小型企业的董事,通过提供并购专长、债务及股本融资资源以及在需要时提供管理团队建设的建议与支持,帮助这些企业实现增长。
在澳大利亚新南威尔士大学皇家军事学院(UNSW)获得土木工程学士学位。 同时也是英国格连菲尔德大学皇家军事科学院毕业生,并从新加坡管理学院获得家庭医学研究生文凭,从纽约城市大学获得金融专业理科硕士学位。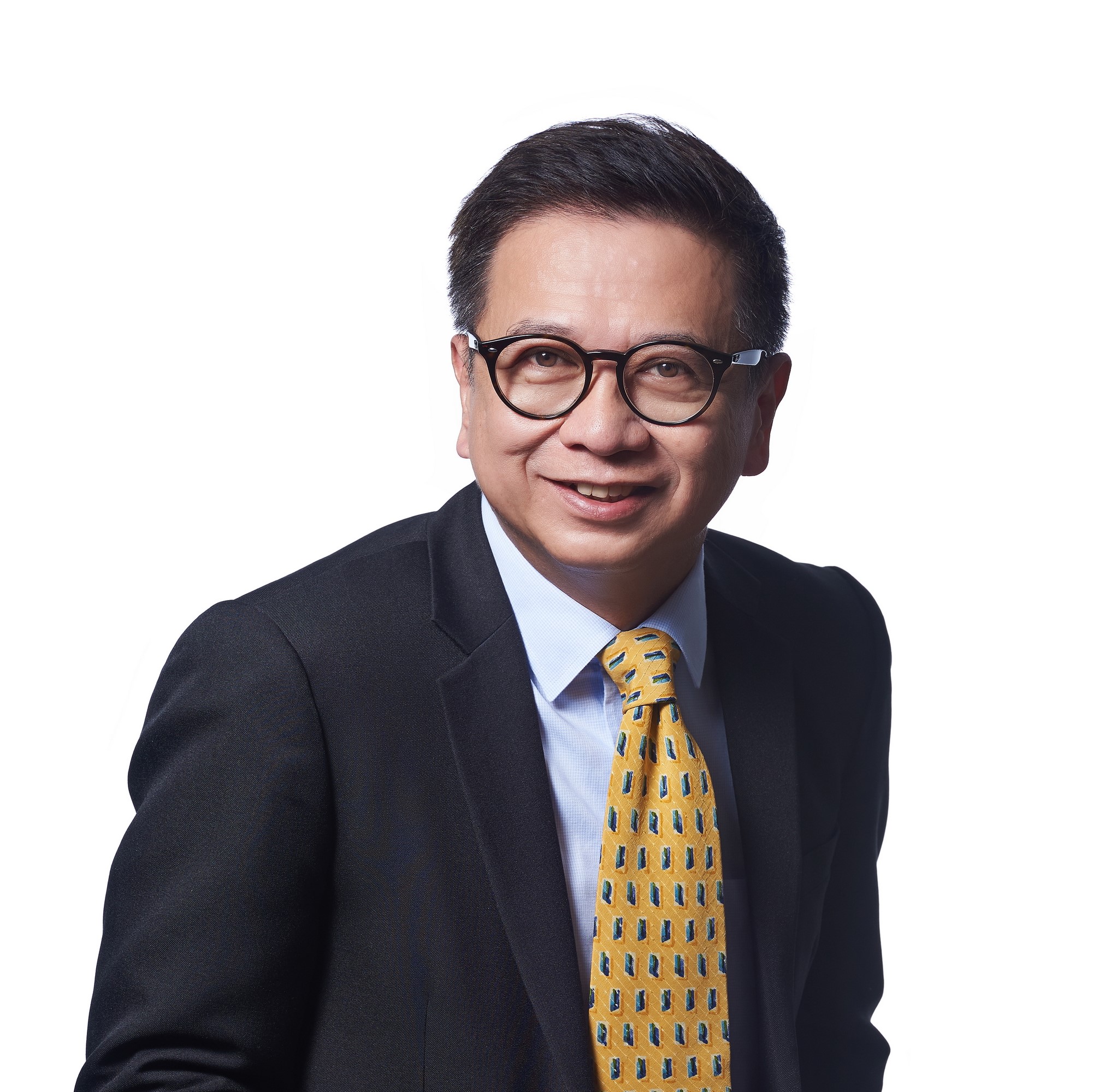 钟应全博士
金道集团投资组合指导员。 向以对科技领域的格外了解而著称,同时也是天使投资人、企业顾问和新加坡多家机构的合伙人。
2008年设立咨询公司Waylion Advisory & Consulting,通过融资、战略营销、商业咨询、发展和咨询项目为多家机构提供了帮助。 这些机构包括Brandtology (现更名为iSentia Brandtology)、TAC Financial(来自法国的Thierry Apoteker Consulting)、Elipva Ltd、Ohanae Inc、Kidotech、ArrowCrest Technologies、Singapore Sports Hub等。 2000年至2007年,在亚洲地区开设经营数家科技初创企业,获得ST Telemedia和力宝集团投资。 另曾担任专注于中国网络游戏市场的香港证券交易所上市企业M Dream Inworld董事。
2005年联合创办新加坡及东南亚地区首个现代中餐私房菜餐馆喜宴,迄今为止每年连续荣获多项大奖,获得国际食客追捧。 2014年,喜宴新加坡扩大投资,开设香港Xi Yan Penthouse和现代中式酒馆Xi Yan Shaw。 另曾在2008年担任Brandtology的种子投资人,帮助其发展业务。 该公司于2011年被澳大利亚某传媒集团收购,更名为iSentia,并于2014年成功上市。
在成为企业家以前,还因在新兴技术领域业务及市场开发的开创性投入而广为人知。 1984年至1999年,先后在Sun Microsystems-iPlanet(Sun Microsystems Inc与AOL/Netscape的联盟机构)、IBM东盟部门、Convex Computer、Apollo Computer亚太部门担任高级管理职务。
另在1997年至2000年间担任新加坡国立大学工程学院的兼职教授。 并在2003年至2013年间为新加坡国立大学主办的商业计划书大赛[email protected]担任评委之一。 2010/2011年度的Executive Global Network会员,并曾主持EGN Young Leaders Network小组。 在Make-A-Wish基金会(援助绝症儿童的慈善机构)担任董事会成员至今,同时担任基督教青年会董事会成员(并曾在该机构主持2010年至2013年的基督教青年会高尔夫慈善赛,以及联合主持2013年至今的教育委员会)。
毕业于巴斯大学,获得工程理科学士(一等荣誉)学位,后取得英国科学与工程研究委员会奖学金,获得博士学位。 曾在英国居住超过8年,毕业后在福特汽车担任控制系统分析师。 迄今为止先后出版和参与撰写会议论文及文章逾40篇。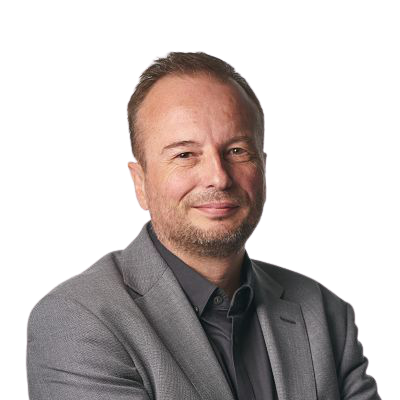 Mr Olivier Crespin
Olivier Crespin is a Portfolio Mentor at the Golden Equator Group. He is a digital professional with decades of varied business and operational positions in the financial industry across Europe, Latin America, Asia and North America.
Mr. Crespin is the recently appointed CEO of a new fully digital universal bank being established in the UAE by a strong group of shareholders.
From 2014 to mid-2017, Mr. Crespin was the Group Head of Digital Bank at DBS, where he set the strategy for and implemented DBS's digital banking program. During his tenure in the role, DBS was awarded the World's Best Digital Bank by finance magazine Euromoney at its annual awards for excellence – this was the first time an Asian Bank won a global award in any of the Euromoney existing categories.
In April 2016, under Mr. Crespin's leadership, DBS launched Digibank in India, which has since grown its customer base from zero to over 2 million in less than two years.
In the years immediately prior to taking on the Group Head of Digital Bank role at DBS, Mr. Crespin was the Bank's Chief Data Officer and COO for the Retail and Wealth businesses at DBS, while taking charge of the organisation as Group Head, he also managed the launch of DBS's Singapore retail and wealth digital platforms.
Mr. Crespin is also the outgoing Chief Fintech Officer at CIMB Bank, which he joined in June 2017, reporting to the CEO, with the remit to build CIMB's digital banking strategy and capabilities, as well as lead the bank's fintech engagement and partnerships.
Outside of Mr. Crespin's day jobs, he has also partnered in a number of entrepreneurial endeavours, including launching in his own capacity of a financial education site (asia.finance), which reached over 30,000 daily viewers within days after its launch.
Prior to joining DBS, Mr. Crespin was Citigroup's Global Head of Operations for Private Banking. Concurrently, in that global role, he was International Head of Smith Barney's Operations. During his career, Mr. Crespin has held different business and operational positions across Europe, Latin America, Asia and North America with Citigroup.
Mr. Crespin is well versed in English, French and Spanish and has wide international exposure. He was appointed a Fellow of the Institute of Banking and Finance (IBF) in 2016. Mr. Crespin is also on the list of Asian Banker Leading Practitioners.
Mr. Crespin has a Master's Degree in Law from University of Metz (France).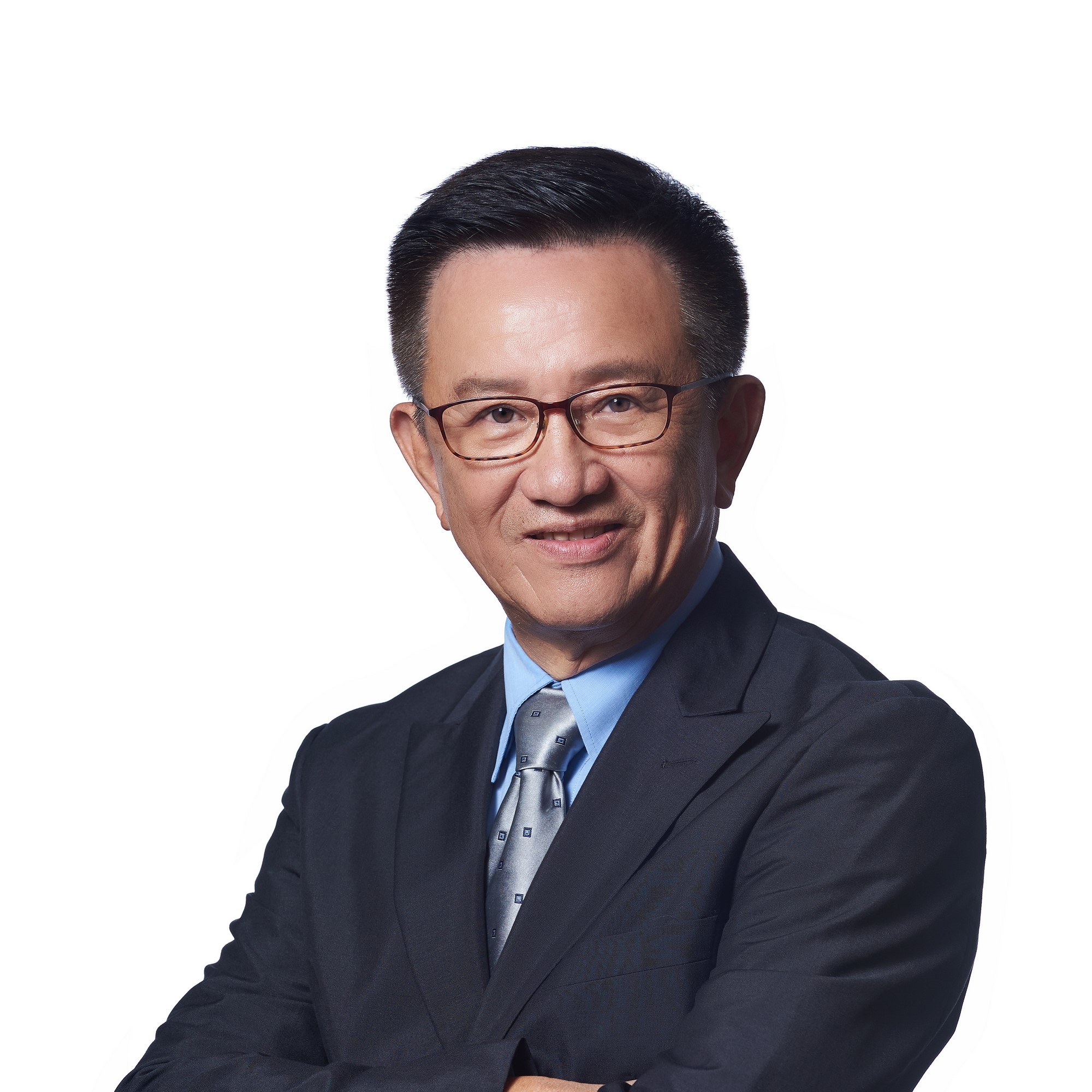 Ho Tian Lam先生
金道集团投资组合指导员。 新加坡首屈一指的房地产顾问,房地产行业从业经验超过35年。
在新加坡房地产界拥有至上地位,在住宅开发咨询及市场营销方面有着骄人的往绩纪录,对所有类型的房地产的拍卖与估值能力更是无人可及。 1987年成为持牌拍卖人至今。 迄今担任过多项关键管理职务,负责一系列房地产项目的估值、工业及住宅销售、投资销售、拍卖等业务,并在达成大型投资交易上起着关键性作用。
现任DTZ Tie Leung (SEA) Pte. Ltd.首席执行官, 并为房地产代理理事会(CEA)成员。
英国皇家特许测量师协会会士,新加坡测量师与评估师协会会士。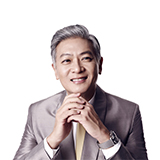 李迪文先生
少数超越了名流身份的新加坡人之一,进一步成为新加坡及整个地区都家喻户晓的人物。 歌手、词曲创作人、艺人、作曲家、成功企业家,个人天赋、创作才华和神秘个性令他在过去数十年间成为新加坡的标志性人物。
从亲自作曲的第一张专辑《Life Story》(1974年),到新加坡50周年国庆纪念歌曲《Our Singapore》,他的才华与新加坡的过去及现在紧密交织。 1997年,他参与创作的歌曲《Home》获得广泛传唱,被许多人视作为新加坡的民间国歌,并且一直延续至今日,证明了他的才华完全经得起时间的考验。 面向亚洲发行的音乐作品包括27张个人专辑,18部音乐剧,更为张学友、刘德华、林忆莲、梅艳芳、日本The Boom乐队的宫泽和史等亚洲歌星以及新加坡本地歌星孙燕姿创作过多首歌曲,展现出他覆盖整个亚洲地区的影响力与曝光度。
在创业领域同样取得巨大成功。 1982年至1990年,经营自己的活动公司Runway Productions,专事时尚与旅游活动。 联合创建艺人经纪公司Music & Movement,并曾参与成功的歌舞秀《Boom Boom Room》的创作,这部演出奠定了当红喜剧演员Kumar的职业前途。 曾以创意总监的身份,执导国庆日游行和圣诞节亮灯等活动。
先后荣获各类表彰及荣誉无数,包括在2004年荣获新加坡文化领域最高奖项"文化奖章"。 2013年,被世界驰名的钢琴制造商Steinway & Sons授予"施坦威艺术家"称号。 这是首位荣获此荣誉称号的亚洲流行音乐创作者。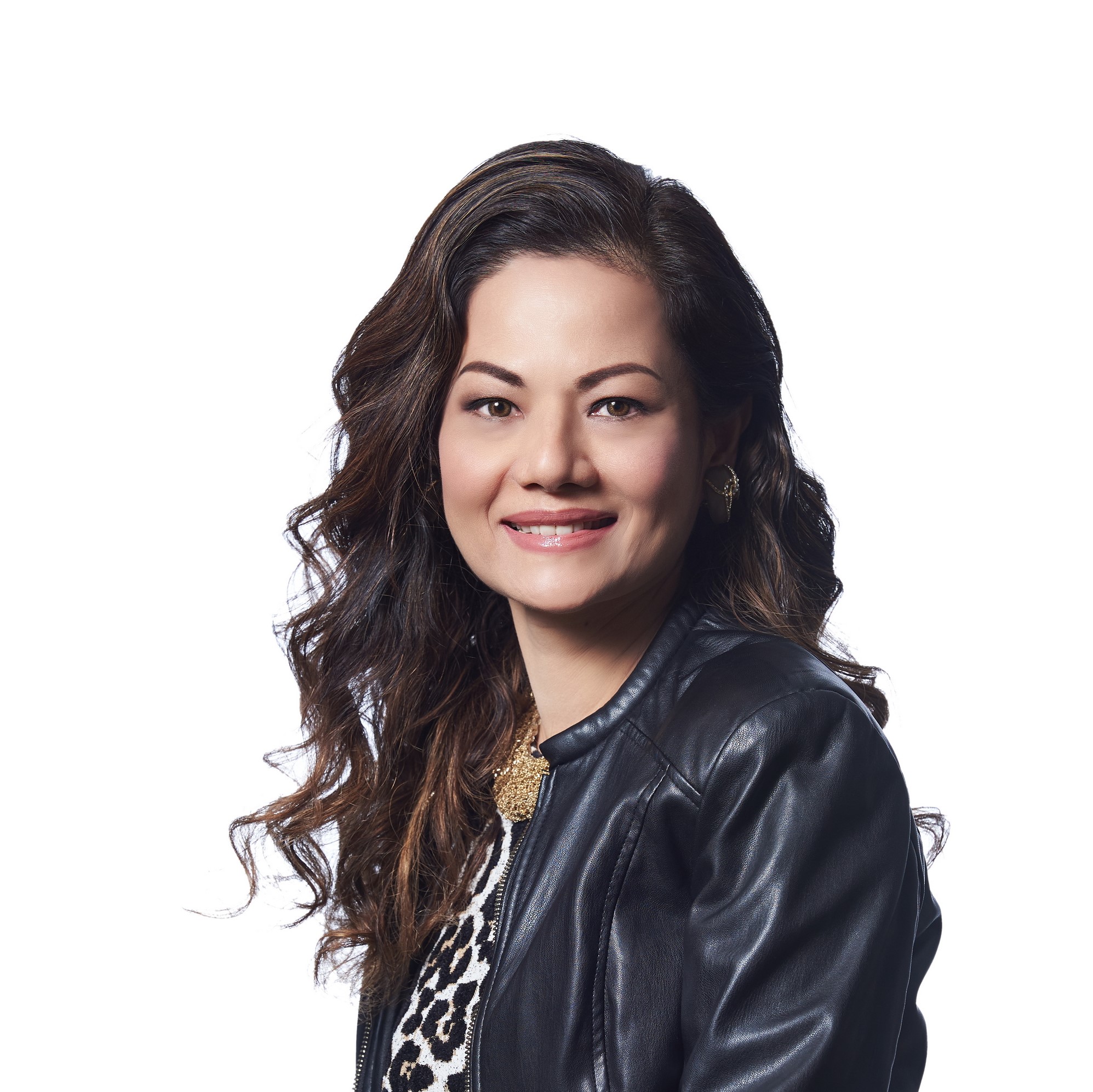 Suguna Madhavan女士
受人尊敬的全球企业及品牌架构师,在为各种行业的新企业制定方向方面拥有成功的往绩纪录。 25年战略新产品概念、市场拓展及商业运营经验,从初创企业的初期阶段到全面商业性业务均有涵盖。
Firesong Initiatives Pte Ltd创始人兼董事,这个专门的商业与管理咨询机构成立于2005年,专注于创新以及初创企业从孵化到商业启动和战略增长的发展。 通过Firesong Initiatives以及精心挑选的指导员及顾问委员会成员,与个人/创始人和企业展开共生协作,迄今已战略性参与不同细分市场内的大量全新概念和新业务,涵盖奢侈品、音响、移动技术和数字化空间。
2012年以来,与她在美国洛杉矶DesignStudioNuovo(DSN)的多年同事Frank Nuovo合作,进行一系列前沿新概念的战略性商业开发,包括移动位置发现应用DatZing的开发。 现以全球战略顾问身份参与设计及概念孵化器DSN。
2007年至2011年12月期间,借调到Steinway Lyngdorf担任亚太中东地区总裁兼全球首席营销官,自这家推出了世界首款全数字化豪华音响系统的创新性音响初创企业成立以来,对其作出了重要贡献。 2009年间同时担任新设公司Faberge Services Ltd的亚洲大使兼首席执行官全球顾问,使受人景仰的法贝热遗产纳入精美的现代珠宝。
1999年,作为世界第一款奢侈手机Vertu的全球创始团队核心成员,她负责领导初期的全球品牌开发实现融资,并在全球商业开发中起到战略性作用。 同时引领Vertu在亚太地区的业务运营,从业务孵化一直到全面商业化运营,直至2003年开始休息为止。
担任诺基亚亚太区地区传播总监,在1996年至2000年引领12个市场的团队、流程、计划的开发,并作为核心团队的一员,为诺基亚成为全世界品牌价值和市场占有率第一的手机品牌作出了贡献。 1996年以前,先后在战略性市场营销及商业咨询、销售和学术领域担任过多项职务。
过去10年里,积极参与慈善活动,包括对艺术和社区服务的支持。 2010年至2016年2月,在业内领先的英语剧院公司新加坡专业剧场(Singapore Repertory Theatre)连任两届董事,并曾与为缓刑期间的年轻女性提供人生指导、帮助她们重新融入社会的志愿者社区团体Beautiful People合作。 始终支持公益事业,筹款经历包括担任British Theater Playhouse的2016年Art for Charity艺术慈善募款委员会委员,所募款项捐给红十字会国际委员会。
勤练瑜伽30年,热爱苏格兰高地威士忌和单麦芽威士忌多年。 喜爱山间徒步、散文与诗歌创作、阅读和艺术欣赏。 曾先后获得文学士学位(新加坡国立大学)、教育学研究生文凭、国际市场营销专业理学硕士(英国斯特拉斯克莱德大学),并在法国英士国际商学院完成高级管理课程 (AMP)。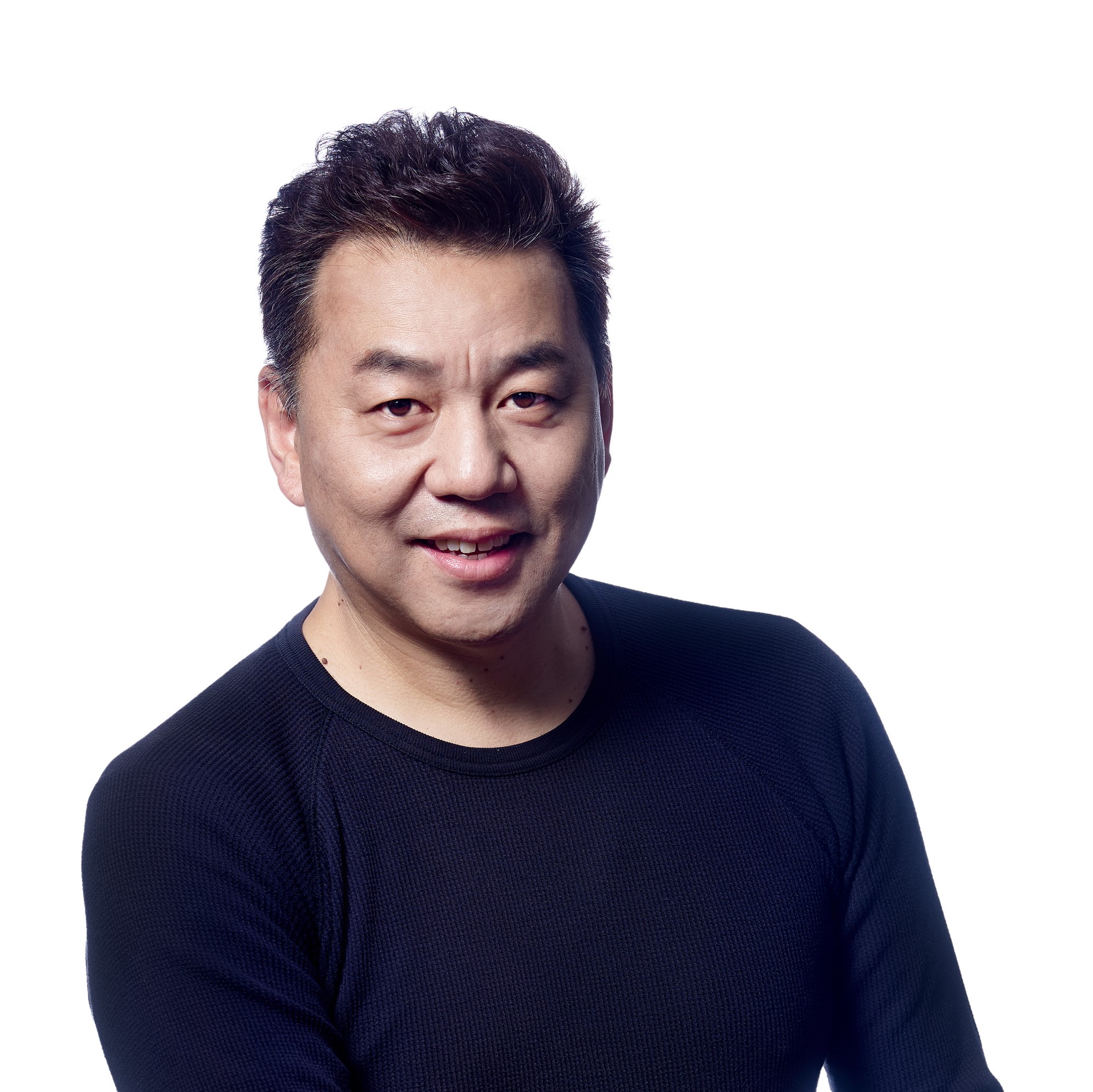 Atsushi Taira先生
现任风投机构Mistletoe Inc的代表董事兼首席增长官,该机构帮助促进美国、日本、印度地区的初创企业和风险企业成长。
2011年至2016年,在印度新德里担任巴蒂软银控股的首席执行官, 此为巴蒂企业与软银集团的合资企业,积极参与移动互联网生态系统。 还曾担任InMobi and Hike Messenger的董事会成员达4年之久,并同时兼任Brightstar Corp的首席规划与优化官和SB Product Group的首席战略官,两者均为软银集团旗下企业。
2008年至2012年,担任My Space Japan首席执行官, 2003年至2007年,担任雅虎日本首席营销官,两者均为软银集团子公司。
另曾在厉锋日本担任营销总监近3年。 曾为Piaget、Panerai等多个奢侈品牌管理市场营销与产品战略。
曾在多间老牌企业担任要职的经历,令他成为我们投资组合指导员队伍的宝贵一员。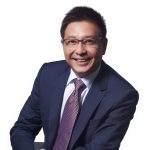 Patrick Tan先生
金道集团的投资组合指导员。 同时兼任多家国际机构的业务拓展顾问及代表,拥有近40年的成功事业经验。
现负责PEL Pte. Ltd.的管理与运行, 这家批发贸易公司成立于1994年,专门从事大溪地珍珠的直接采购和销售。 维护客户关系得心应手,从事高级珠宝行业期间建立起广泛的商业人脉及客户网络,在他加入的任何一家机构内均证明了自己的宝贵价值。
凭借直接采购销售大溪地珍珠的经验,在1988年至2008年担任奥田珍珠的代表,同时经营一项珍珠批发制造领域的业务。
如今更多地专注于为尊贵客户定制采购稀有珍贵的大溪地珍珠。
在进入珍珠行业以前从事消防及安全系统业务。 1976年至1988年担任Fire Safety Consultations董事,监督全尺寸设计、供应以及相关的安装、测试和调试工作。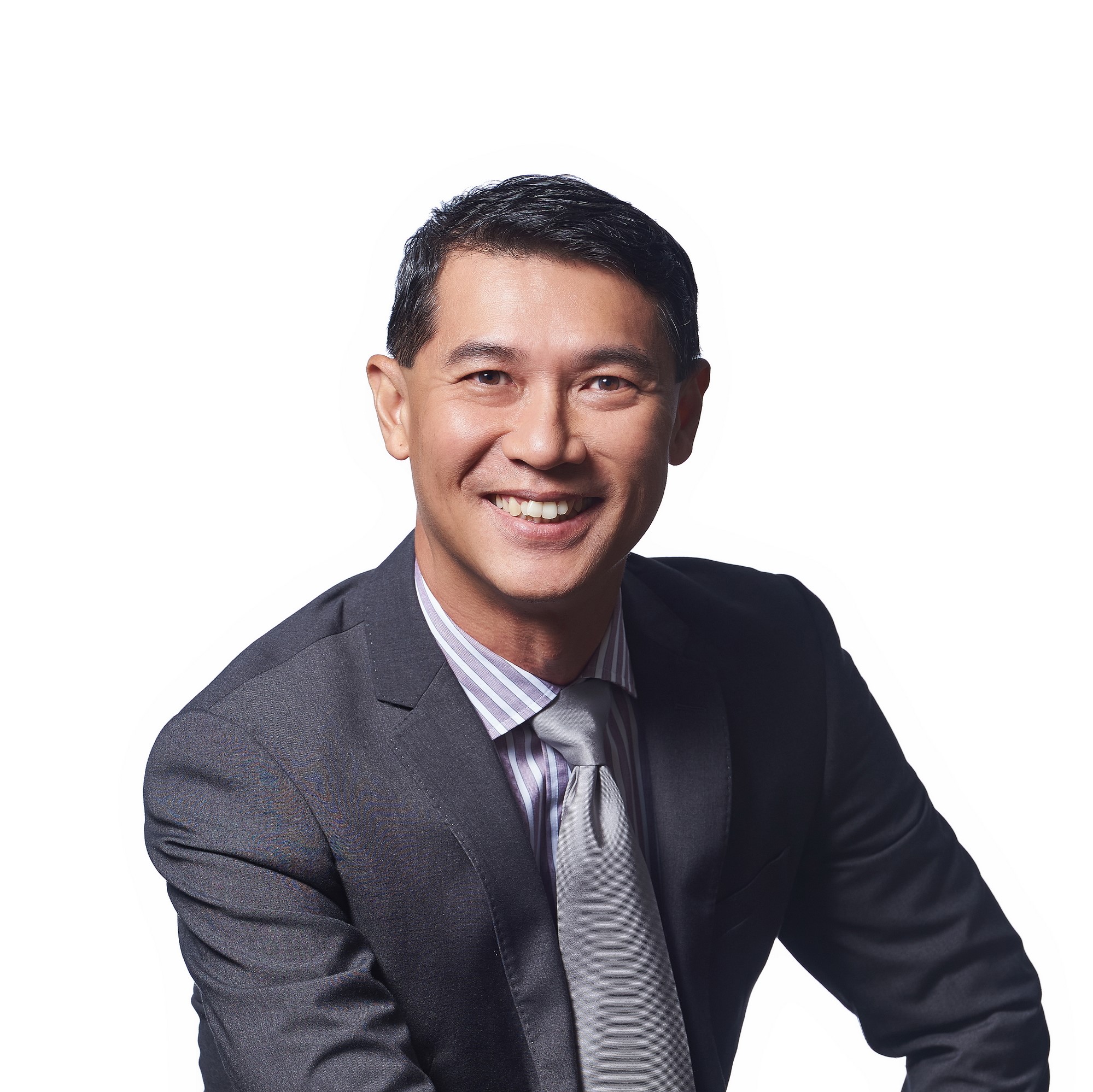 陈伟平先生
金道集团的投资组合指导员。 在投资组合公司的投资方面拥有独到专长,同时在新加坡担任专注于亚洲地区的私人投资工具GBE Holdings Pte Ltd的董事总经理。 此前曾先后担任AETOS Security Management Pte Ltd、AETOS Security Management Pte Ltd、淡马锡控股等企业的高级管理职务。
新加坡董事学会成员,新加坡特许会计师公会会员。 另同时担任Viking Offshore、Marine Limited、IreitGlobal等数家私营和上市企业的董事会成员。
曾获本地优异奖学金(警察服务),毕业于新加坡国立大学,获会计学学士(一等荣誉)学位。 后又从该校获得工商管理硕士学位,并曾在哈佛商学院学习管理开发课程。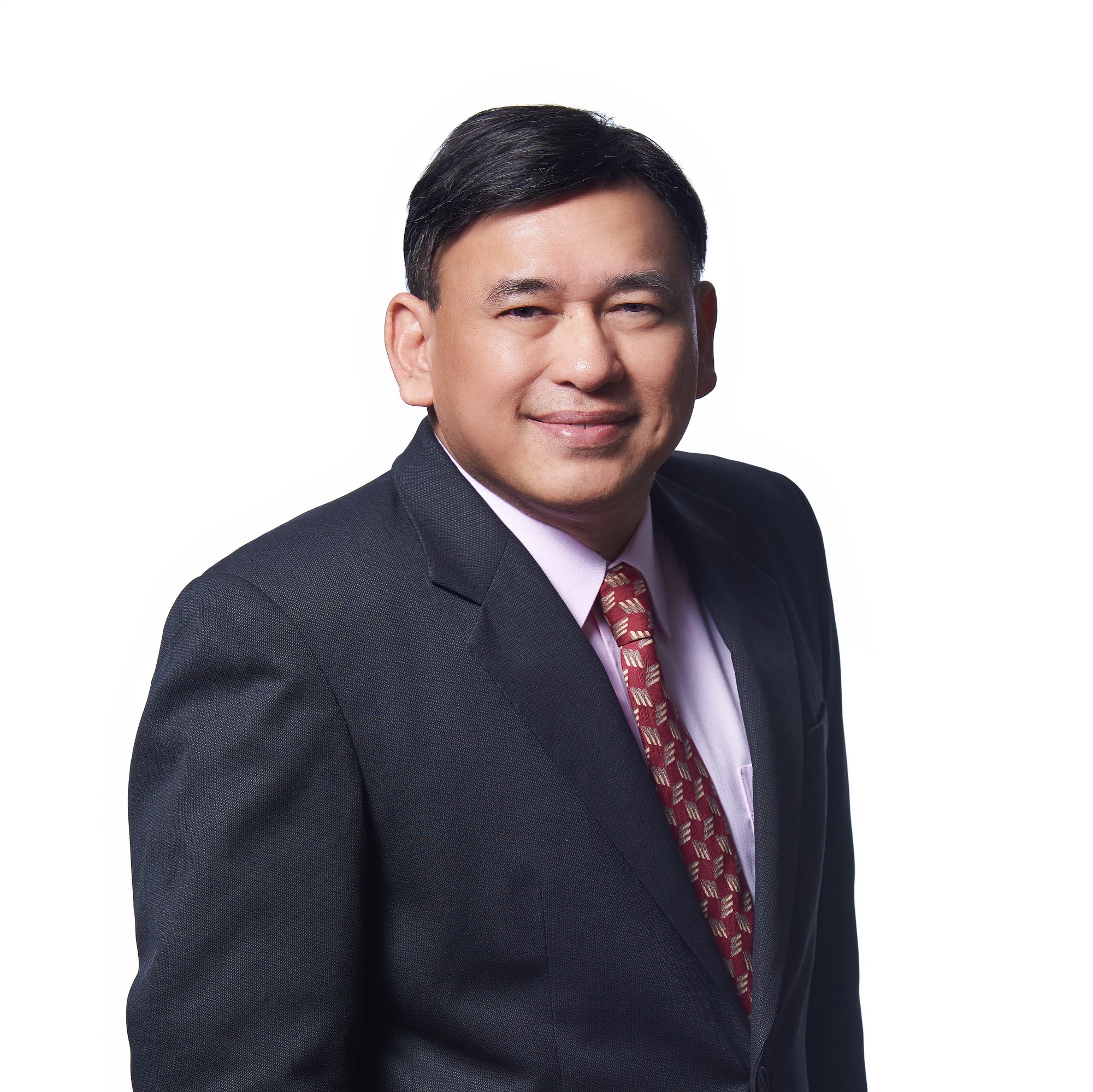 Ivan Tham先生
金道集团的投资组合指导员,在投资咨询和基金管理部门拥有近30年经验。
此前任新加坡科威特金融公司基金管理主管。 除了管理公司的基金和业务开发外,还为公司设立了基金管理流程,包括风险合规和流程手册。
早年还曾担任专门从事组合型基金投资策略的投资机构London Investment Group PLC的高级基金经理,管理新兴市场封闭式基金,开发和管理新的股票基金。 同时负责业务拓展,包括面向现有及潜在客户以及顾问的市场营销。
在丰隆集团资产管理担任执行董事兼首席投资官期间,负责公司资产及基金的重塑、重组、开发、品牌建设、市场营销、战略和管理。
在新加坡华侨银行私人银行部门担任投资咨询主管期间,管理部门的市场营销,建立客户风险档案和资产配置模型,引入和挑选第三方产品。 并且成功将部门营收提高四倍。
曾连续四年在澳大利亚悉尼和新加坡担任银行家信托基金管理副总裁,所在团队的国际股票基金被评为最佳外国股票基金,连续五年被晨星(美国评级机构)授予五星级评级,从而验证了他的自下而上式投资指数化技能。
另曾担任罗斯柴尔德资产管理的高级基金经理,管理集团(包括罗斯柴尔德美国、英国、瑞士、德国、澳大利亚、法国、香港、日本、新加坡办事处的多只基金)在东南亚的股票、现金和固定收益投资。
在管理公私股票部门的机构融资方面拥有丰富经验,了解业务流程,极其擅长对公司进行分析并作出明智的投资决策。 对信任他的投资者有责任心,是他获得成功的重要因素。
成绩亮眼的职业生涯中,在金融行业的多个投资领域积累了宝贵经验,包括严格遵从伊斯兰教义及机构的投资、期货、固定收益、权证、债券和私募股权。 同时展现出在投资各资产类别时采用不同投资风格的出色能力,同时精通自上而下和自下而上的方法论。
还曾受邀接受领先报业以及其他媒体机构的采访,证明了他在行业内的权威地位。
在美国伊利诺伊大学厄巴纳—香槟分校获得金融和国际商务专业工商管理硕士学位。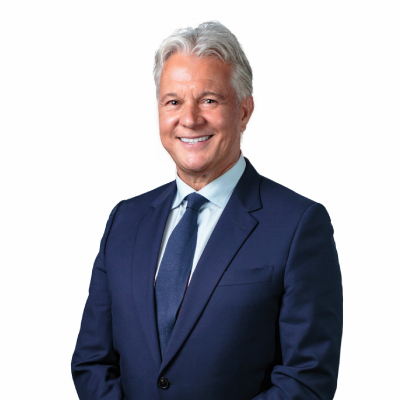 Mr Christopher Wilson
Mr Christopher Wilson is Portfolio Mentor and Philanthropy Ambassador at Golden Equator.
As a social entrepreneur, philanthropy advocate, and finance professional with more than 30 years of experience in banking, consulting, asset management, and technology, Mr Wilson is highly regarded as a thought leader by his industry peers. He has been named one of Forbes Asia's Heroes of Philanthropy and has been honoured with The Peak Magazine Game Changers Philanthropy Award and Tatler's Annual Philanthropy Award.
Mr Wilson co-founded Water and Healthcare Foundation in 2008, an NGO to improve the lives and conditions of rural communities in Cambodia with a focus on the well-being of women and children. In collaboration with KK Women's and Children's Hospital and Mount Alvernia Hospital, the foundation delivers clean water to schools and runs medical training programmes.
Mr Wilson balances his time between running Water and Healthcare Foundation, a technology advisory business (Kai Capital Partners), and an advisory role with Virtuosos (Virtuózok), a Hungary-developed talent programme for children.
Hailing from England, Mr Wilson started the first decade of his career with the British Army serving in Germany, the UK, Belfast, and the Sultanate of Oman. Today a Singapore national, Mr Wilson has held senior roles in fund management and private banking in Singapore and Hong Kong.