CEO MESSAGE
Welcome, and thank you for visiting the Golden Equator Group website.
At Golden Equator, we believe that Asia is now more poised than ever before to experience exponential growth across the financial and technological spheres. By building a synergistic network of professionals, we have created an ecosystem that has and will continue to greatly impact the respective industries that we have expertise in. Our guiding philosophy is that value for our stakeholders can only come from dedication and excellence in everything we create. This is the dominant yardstick of success that we hold ourselves to.
Our respective teams are all well positioned to serve our target markets, providing access to unique investment opportunities and a specialised pool of talent, both necessary ingredients for success. We have always applied a keen emphasis on our core values of trust and value to everything that we do, flowing through all our professional relationships that brought us to where we are today.
As our global footprint continues to grow, I'm truly inspired by the talent that chooses to work with us every step of the way. Whether you are a potential client searching for a professional team to provide you with the necessary support to grow, an industry partner or a prospective employee looking for new opportunities in a vibrant and eclectic environment, we look forward to building the region's tomorrow together with you.
Regards,
Shirley Crystal Chua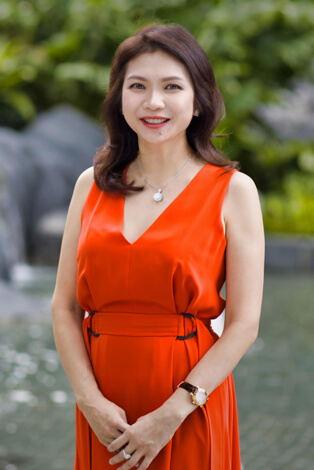 OUR VISION
Inspired by human potential, we're forging a brilliant future.
OUR MISSION
We empower the next generation through Capital, Technology, Community, and Learning.
Investing in the future is more than an aspiration; at Golden Equator, it's a reality. We commit our talent and resources to develop future-focused solutions that empower the next generation.
We fuel meaningful connections that maximise the potential for thriving business communities. In doing so, we amplify opportunities for collaboration and innovation.
Throughout our organisation we advocate integrity, responsibility and transparency. We're motivated to create value, which goes beyond the financial. In doing this we aim to create positive outcomes which reverberate from our ecosystem, to broader society.